Reading Time:
5
minutes
Every week our resident social butterfly does her best investigative work to source the  most exciting options for you and your family to spend the weekend. Every Thursday (yes we're a little late this week – can you blame us?) we share our Weekend Planner in which we've listed our favourite activity ideas for the weekend coming up, based on whether you want to Go Adventuring, make Popcorn Plans or Stay in on the Couch. So what will you do this weekend? Check out what's on this weekend:
Want to get out? Let's Go Adventuring:
Imagination comes to play…
Immerse yourself and your kids in an engaging morning of rhymes, stories, crafts and activities as part of the Belmont Hub's Stories With My Family story time sessions. On this Saturday morning for families with kids between 2 – 5 years old. They also have activities you can use after the session and even a take home pack to continue the learning and play at home. This free event does require you to book tickets so head to the event online and book now.
Most local libraries have events like these and more so make sure you check out your local library for your local story time events! 
Enjoy the outdoors & support local businesses …
Put on your masks, pick up some takeaway from your fav local restaurants to support them and head out to some of the amazing parks, rivers or beaches Perth has to offer!
Support the arts and plan ahead …
With Fringe World on right now why not start planning your adventures for next weekend and the weekend after that! With Valentine's Day next Sunday and Galentine's day next Saturday start planning early and get your tickets booked. Not only do you ensure you have something planned already but your booking and paying now helps local artists keep going through this difficult time for them. Some shows are still on this weekend, with limited numbers and social distancing in effect.
Want to catch a good flick? We'll be making these Popcorn Plans:
Titanic set to sail again on the big screen …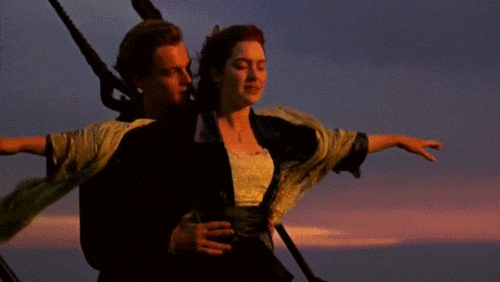 Grand Cinemas is bringing the epic tale of the Titanic, rated M, back to the big screen as part of their month of Romance.  See again in all its full sized glory and work out just how much room was on that door.  Poor Jack!  I was in the middle of high school when it was first released and I still remember the mania surrounding it. Trust me it is worth seeing on big screen purely for the costumes and the soundtrack, which to me was always what made Titanic spectacular. See it at Grand Cinemas this weekend only.
Drive-ins, the perfect blend of the big screen and social distancing …
Galaxy Drive-ins is the perfect way to see a movie on the big screen and stay isolated from other people! This weekend they have the heartfelt Australian film Penguin Bloom, rated PG, showing. Pack the car with pillows, blankets, snacks and a car dinner picnic and enjoy the big screen from the safety of your car.
See it first at Event Cinemas …
See Long, Story Short, rated M, first at Event Cinemas this Sunday. When time-poor Teddy wakes up the morning after his wedding to discover that every few minutes he's jumping forward to the next year of his life, he must use every precious moment wisely to keep from losing the love of his life, and to learn to love the life he's losing. This Australian film is a sweet and funny rom con perfect to warm your heart in the lead up to Valentine's Day.
If you can't make it this weekend to see it first then make sure you tune in all next week to Brekky & Drive as they will have in-season passes to giveaway.
Want to stay in? These are our favourite Couch Cosies:
Science at home….
Inquisitive kids? SciTech has been releasing a pile of fun activities to do at home with the kids this week of lockdown. Spend some time with the family creating, experimenting and being inspired by science. From experiments like invisible fire extinguishers to audio guides through the galaxy and even challenges to build or deconstruct toys plus loads more there is plenty to enjoy. Find it all at the SciTech At Home page.
Help those affected by fire….
Looking for a way to help those affected by the bushfires? Here are just a few ways you can spend some time helping this weekend and for more ways to help head to our Ways to Help post.
Buy some art!
Yep it seems like an odd way to help but local artist Rachelle Dusting has collaborated with FoxFine Lab to donate 50% of sales to the Red Cross Disaster Response & Recovery fund on any of her fine art prints sold between now and 5pm Feb 18th. So whether you have been looking at an empty space on your wall this week during lockdown that needs filling or have some birthday gifts to get for this year this is a way to support those affected by the fire and local art at the same time.
Get creative in how you can support!
Have a skill you or your family can utilise to raise funds to help? From selling meals, baked good, masks or maybe even hosting an online or driveway concert. Or if that all seems too much but you still want to help why not spend time together as a family writing some thank you cards to the firefighters & rescue workers working around the clock to deal with this crisis.
Perfect weather for a TV/Movies binge….
This weekend is set to have plenty of rain and I am really hoping it does! Not only for the fires but also as a winter person I am so ready to have a day cosied up on the couch with the rain pouring outside while I binge watch some great TV/movies.
Here are my top picks for a solid binge watch session this weekend!
Netflix – Parks & Recreation & Superstore hit Netflix this week, both these series are hilarious yet sweet & heart-warming, both are well worth a watch.  Season 7 of Brooklyn Nine Nine comes out this weekend, with the new season currently filming now is the perfect time to get caught up on this fantastic show. For the whole family the new show Finding Ohana is a fun series full of adventure, drama and learning how to connect with your heritage and family. Perfect series to enjoy as a family.
Disney Plus – I loved watching Dinosaurs as a kid and now that the whole series is available, it has been so much fun revisiting it. Great light-hearted family viewing. After uplifting movies after the week we have just had? With The Voyage of the Dawn Treader now available, you can binge the whole Chronicles of Narnia movie series. Perfect for rainy days and if the kids love the movies then maybe start them on the books, which are even better!
Tune in during Classic Drive each Friday during the 3 pm or 5 pm hour more ideas on how to spend your time over the School Holidays! Plus as always the Sonshine Diary also has plenty of other options for your weekend plans.
Whether you go adventuring, plan to have popcorn or cosy up on the couch – I hope you stay safe & enjoy whatever is in your weekend planner.