Reading Time:
5
minutes
Every week our resident social butterfly does her best investigative work to source the  most exciting options for you and your family to spend the weekend. Every Thursday we share our Weekend Planner in which we've listed our favourite activity ideas for the weekend coming up, based on whether you want to Go Adventuring, make Popcorn Plans or Stay in on the Couch. So what will you do this weekend? Check out what's on this weekend:
Want to get out? Let's Go Adventuring:
Picturesque Valentine's Date …
Hillary's Boat Harbour is hosting the perfect backdrop for your Valentine's Date including a reason to get dancing. Rock the Boardwalk will take you back to the days of rock n roll through a live band on the boardwalk so get dressed up, enjoy one of the many great food options at Hillary's and get ready to do the jive.  Find all the details here.
Starting STEM young …
Does your toddler love to ask the big questions? SciTech wants to introduce your little big-thinker to the world of science this weekend at ToddlerFest. Designed for 0 – 5 years old and their families the program will encourage discovery through problem solving, imagination and creativity. This event, running from 13 Feb – 7 Mar, has air-conditioning, undercover parking, picnic facilities and free entry for children under 4 years old. Book your tickets now for your budding scientists.
Get the girls together for Galentine's Day …
Celebrate friendship with your Gals this Saturday. Eat, drink and enjoy music with the Market Ground Long Lunch Galentine's event. Book here.
Or you could get out to the spectacular S&R Orchard for a picturesque picnic, some fruit picking and get some great photos of you and your friends to cherish. Find out more here.
Spend time with the Gals while learning something new with the Cookie Champs Workshop. Spend 2 hours learning how to emboss, paint, water colour and decorate cookies to perfection while enjoying some champagne and a grazing table. Everything you need is provided plus a cookie box to take home what you haven't eaten yet. Book now.
 Learn a Language…
The Noongar Language and Cultural Class for Adults at the Canning Library is starting up again for 2021. Marie Taylor, a Traditional Owner, leads classes and Elder of Noongar Country and are perfect for everyone from beginners to those who are looking for a way to practice. This is a free event but you will need to register.
Want to catch a good flick? We'll be making these Popcorn Plans:
Take movie date night up a notch …
Gold Class/Lounge/LUX will kick your movie date night up to epic with comfortable recliner seats in pairs of two, delicious food and drinks delivered right to your seat whenever you want throughout the film and with some great rom coms out just in time for Valentine's Day you can spoil yourself and your partner or friends this weekend. Both Event Cinemas and Hoyts Cinemas have special offers for Valentine's Day.
 Enjoy a weekend of Rom Coms…
Hoyts Cinemas have brought back to the big screen some of the great rom-com classics for Valentine's Day. With films like Romeo & Juliet, Breakfast at Tiffany's and Deadpool, yes Deadpool is a rom-com! Plus all the new great rom-coms like Mountain Thyme, Long Story Short and Love, Weddings and other Disasters. You'll find the perfect rom-com for your weekend.  Whether you are celebrating Valentine's Day, Galentine's Day or just indulging in your love of rom-coms there is plenty to see at Hoyts Cinemas.
Moonlight Cinemas is bringing Clueless (Saturday night) and The Notebook (Sunday night) so pack a picnic and enjoy a fun or romantic night under the stars. Book now.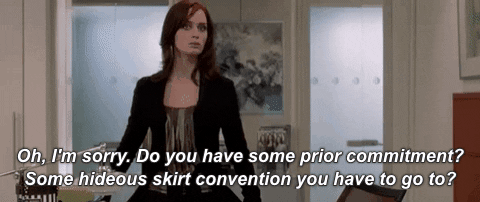 Want to stay in? These are our favourite Couch Cosies:
Date night at home….
Want/need to stay home but not miss out on a Valentine's Day date night? Date night at home can be just as fun and special if you plan it right. Find a local business and order in favourite food or maybe a special picnic box, The Picnic Providore is my fav and has great special dietary options! Set up a picnic in your backyard or even in your living room, enjoy some treats together and watch a good movie.
Girl's night….
Get the girls over, or plan a girl's night for your daughters this Galentine's Day and enjoy laughs, delicious food and some entertainment. Take the stress of catering away and order delivery of a dessert box from Perth Desserts, they use small local Perth businesses to create delicious boxes. Then all you'll have to do is get the comfy blankets and choose whether to watch a chick-flick or play some board games.
Top Valentines-theme films to watch this weekend….
Overwhelmed with the number of films you could watch this weekend? Below are my top picks from the main streaming services to help you choose.
Netflix
To All the Boys, Always and Forever: The 3rd film in this teen series hits this Friday, if you haven't seen the first two then binge it.
Valentine's Day is a classic for this time of year and for good reason.
Definitely Maybe is one of my favourites in this genre! Smart and funny; with a sweet father, daughter relationship storyline.
Always Be My Maybe is perfect for anyone who graduated in the late 90s, early 2000's. This film is funny, sweet and has plot points that will take you right back to your early 20s.
Disney Plus

All the Disney Princess Stories: These are the first versions of rom coms you probably ever saw! Although hard to choose between them, some of my fav Disney princess films are Beauty & the Beast, The Princess & the Frog and Tangled.
Lilo & Stitch:This animated film has some of the best representations of love ever! From the unconditional love that Lilo has for Stitch, the sacrificial love Nani has for Lilo and the completely respectful love David has for Nani.
10 Things I hate About You: Another classic 90s film based on a book and interpreted into modern day.
Stan
Clueless: The absolute classic from the 90s. The lines, the fashion and of course a young Paul Rudd are all brilliant. Based on the classic Emma this adaptation is so much fun.
About Time: A wonderful unique take on a romance story, and who can resist a British comedy with Bill Nighy (Also available on Netflix)
Four Weddings and a Funeral: Not the classic film, although well worth a watch, it's the new TV series by Mindy Kaling I absolutely loved. The 10 episode season on has been inspired by the film but brings a fresh and modern take on 4 friends whose lives are thrown into disarray after reuniting for a wedding.
The Edge of Seventeen: A coming of age story that feels like it taps into something more raw than most teen films do. The brilliant performances from the cast make this film a must watch.
Special shout out to Apple TV for the new film Palmer that is technically not a rom com yet shines a light on love that is transformative! The bond of a parental guardian and the child they choose to care for.
Tune in during Classic Drive each Friday during the 3 pm or 5 pm hour more ideas on how to spend your time over this lovey-dovey weekend!